A training workshop of the Ministry of Science and Technology (MOST), the People's Republic of China
THE SECOND INTERNATIONAL TRAINING COURSES ON THE ULTRASOUND THERAPY OF TUMORS
High Intensity Focused Ultrasound (HIFU) Therapy
September 13th – 27th, 2019
Johannesburg, South Africa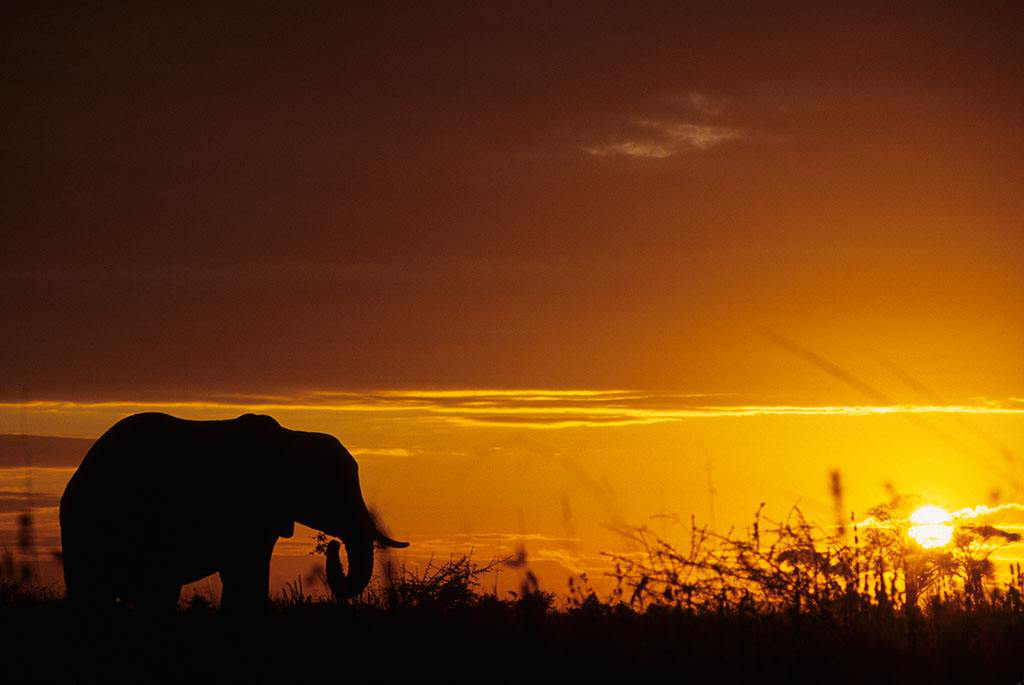 Funded by
Department of International Cooperation, China Ministry of Science and Technology
Organized by
Chongqing Medical University, China
National Engineering Research Center of Ultrasound Medicine, China
International Society of Minimally Invasive and Noninvasive Medicine
In cooperation with
Chris Hani Baragwanath Academic Hospital
Gauteng Department of Health, South Africa
Background
The China Ministry of Science and Technology (MOST) is a government agency responsible for the formulation and implementation of national science and technology R&D plans. One of its important missions is to strengthen international cooperation in science and technology with other countries. Since 1989, international technical training workshop/courses, on various subjects, have been conducted annually in China, under the auspices of MOST, as part of its international scientific and technical cooperation programs.
The First International Training Workshop on Noninvasive Ultrasound Therapy for Tumors, sponsored by MOST and organized by Chongqing Medical University was successfully held in Chongqing, China in 2012. Between 2013 and 2016 four more workshops have been held in Chongqing, training a total of 104 doctors from 32 countries. For the first time last year, the Workshop went outside China to Cairo, Egypt. This year, it will be held in South Africa.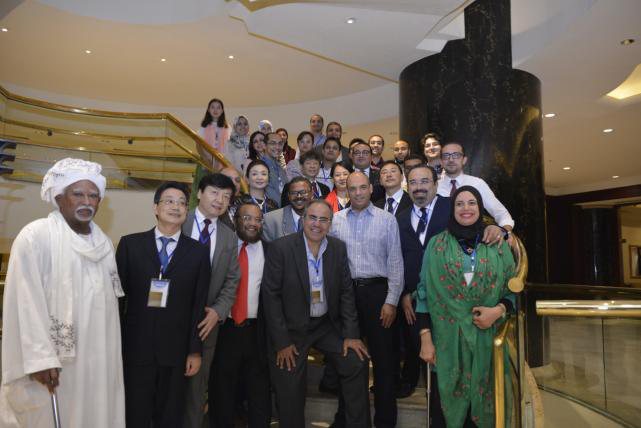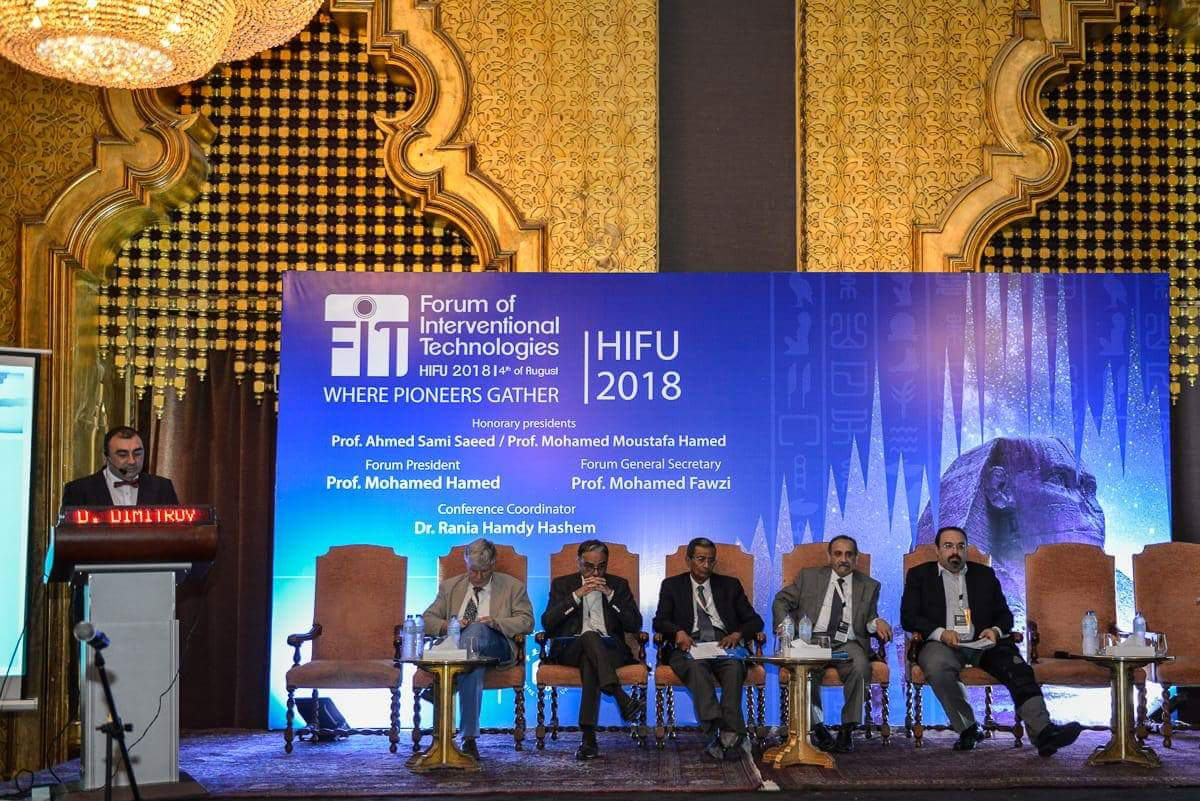 The Technology
Focused ultrasound is a noninvasive therapeutic technology using ultrasonic energy to target tissue deep in the body, without incisions or radiation. Chongqing Medical University and China National Engineering Research Center play a leading role in the R&D, clinical application and industrialization in this aspect.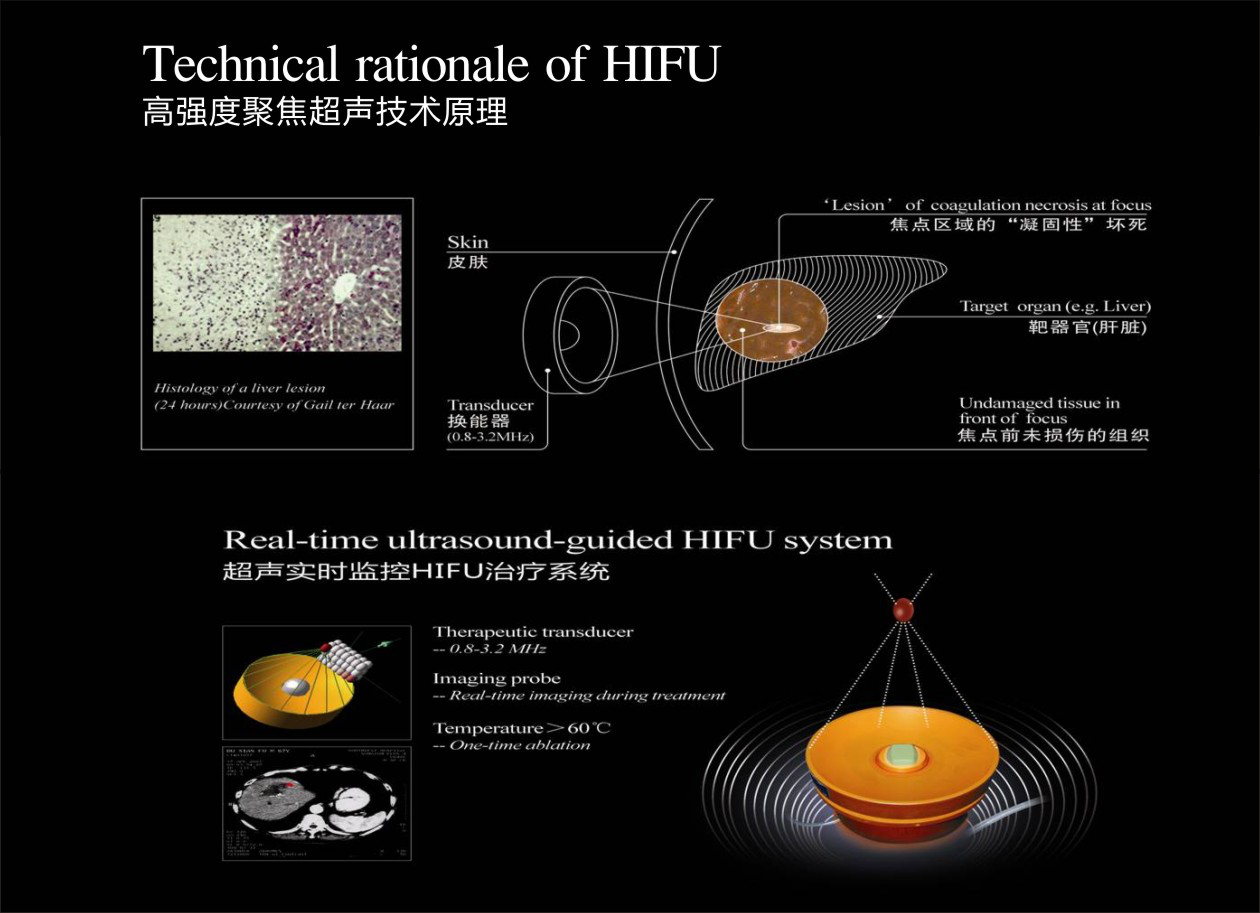 Indications:
Solid tumors such as liver cancer, pancreatic cancer, kidney tumor, bone tumor, uterine fibroids, adenomyosis etc.
Advantages of HIFU:
· Non-invasive treatment
· Anti-tumor immunity activated
· Minor complications compared to surgery
· No risk of iatrogenic infection
· Shorter hospital stays
· Faster recovery after treatment
· No blood transfusion required
· Single treatment in most cases
The objective of this Workshop
The objective of the Workshop is to train doctors in the working principle and clinical protocols of focused ultrasound therapies for various solid tumors. Doctors will attend training on HIFU principles and methodology, followed by treatment training.
Who can apply for this Workshop?
This workshop is designed for clinicians who are interested in gaining knowledge of this cutting-edge noninvasive technology. Attendees must:
1. Hold a valid qualification as a clinician, such as gynaecologist, oncologist, interventional radiologist and etc.
2. Have the basic knowledge of ultrasound diagnosis
3. Been in his/her specialty at hospital/organization/clinic for at least 1 year
4. Be fluent in English
Expenses and fees
1. No training fee will be charged as this is a Chinese government funded program;
2. Round-trip tickets from the recruited trainees' city to Johannesburg Airport shall not be covered by the organizer;
3. For trainees dwelling outside Johannesburg city, accommodation and transportation will be provided by the organizer;
4. Lunch will be provided by the organizer for all trainees in this workshop.
How to apply?
Visit the website of International Training Programs of China MOST and apply online before April 19th, 2019.
https://mostitp.cistc.gov.cn/student_login.aspx login in and choose Program NO.1983
The organizer will review all the applications and a group of 20 doctors will be chosen. By May 31, 2019 all applicants will receive an email on the outcome of their application.
Certificate
An attendance certificate will be issued by the Department of International Cooperation of MOST to trainees who have fulfilled the requirements of the training workshop.
Annex:
1. Training Programme at a glance (preliminary)
SUN

MON

TUE

WED

THU

FRI

SAT

8

9

10

11

12

13

14

AM

Opening ceremony & ISMINIM Forum on HIFU

PM

Registration

15

16

17

18

19

20

21

AM

Lectures

Visit of CHBAH

Introduction to the equipment

Video study

Case study in HIFU room

Patient consultation

free

PM

Lectures

Lectures

Hands-on training on HIFU software

Hands-on training on the machine

Lectures

Patient consultation

free

22

23

24

25

26

27

28

AM

free

HIFU procedure

Case study

Case study

Test

Closing ceremony

Departure

PM

free

Lectures

National report

Hands-on the

machine

Departure
Part 1: ISMINIM Forum on HIFU
Doctors from different countries will share the current HIFU clinical application results during the forum
Part 2: Lectures:
· What is HIFU - The basic principles of HIFU Technology
· The components of Model-JC focused ultrasound tumor therapeutic system and their functions
· The clinical protocol of HIFU treatment for uterine fibroids
· The clinical protocol of HIFU treatment for adenomyosis
· The clinical protocol of HIFU treatment for liver cancer
· The clinical protocol of HIFU treatment for pancreatic cancer
· Side effects of HIFU therapy and the counter measures
· Nursing for HIFU therapy - pre and post HIFU treatment
· Anesthesia and care for HIFU treatment of uterine fibroids and adenomyosis
· From the treatment of the disease to the diseased
· How to read MRI images of candidate patients for HIFU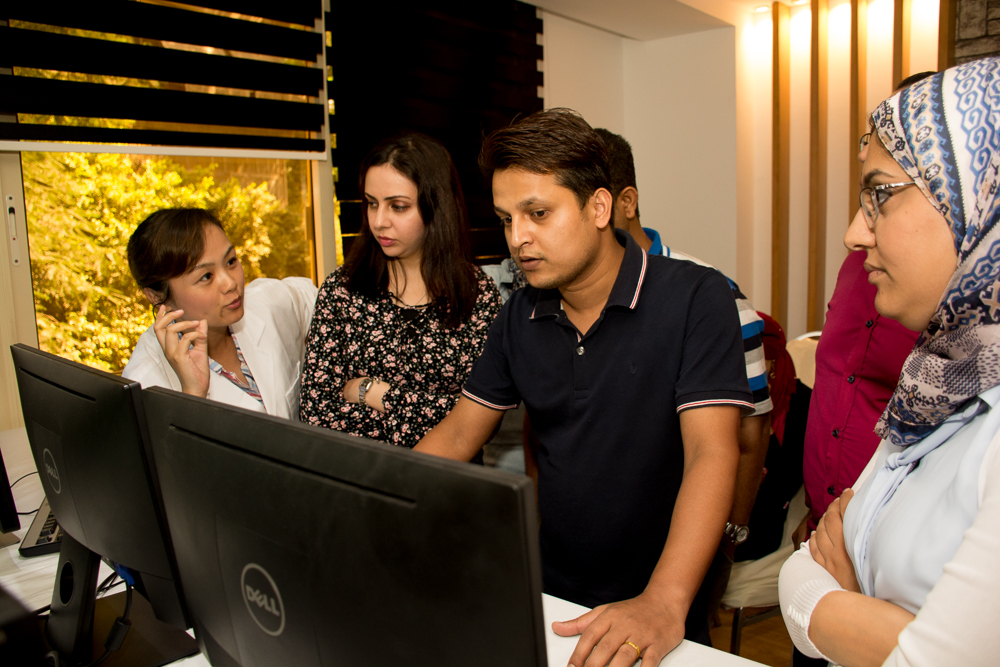 Part 4: Case study via video and in room
Part 5: Hands-on simulation on HIFU system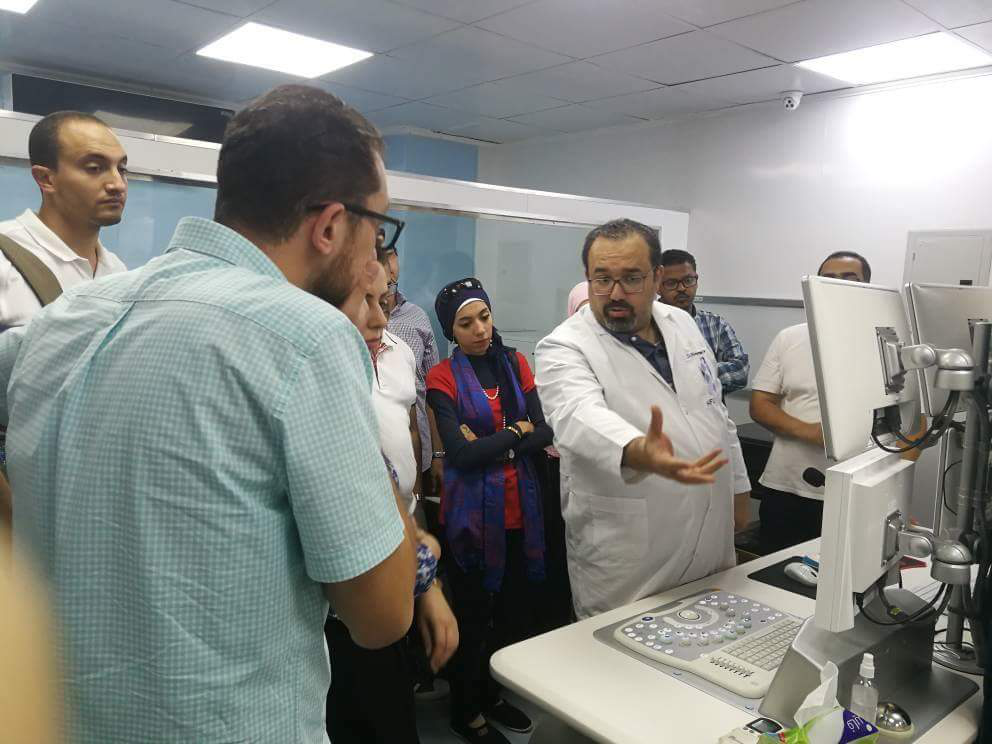 Lecturers (Preliminary)
Prof. David Cranston, Oxford University, Oxford, UK
Prof. Mohamed Hamed, Cairo University, Egypt
Prof. Cherng-Jye Jeng, Kaosiong Medical University, Taiwan, China
Prof. Dobromir Dimitrov, Medical University of Pleven, Bulgaria
Dr. Raymond Setzen, Chris Hani Baragawanth Academic Hospital
Prof. Zhibiao Wang, Chongqing Medial University, "founder" of Haifu Company
Prof. Rosie Xing, Chongqing Medial University
Dr. He Min, Senior HIFU Doctor
Dr. Fu Xiao, Training Director in HIFU Team... ...
FOR MORE INFORMATION, PLEASE CONTACT
Ms. Joan Zhu
E-Mail: Joanzhu@isminim.org
Ms. Jenny Zhang
Email: Jennyzhang@isminim.org
No. 1 Qingsong Road, Renhe, Yubei District, Chongqing, P.R. China
Tel: (+86 23 )6788 6199